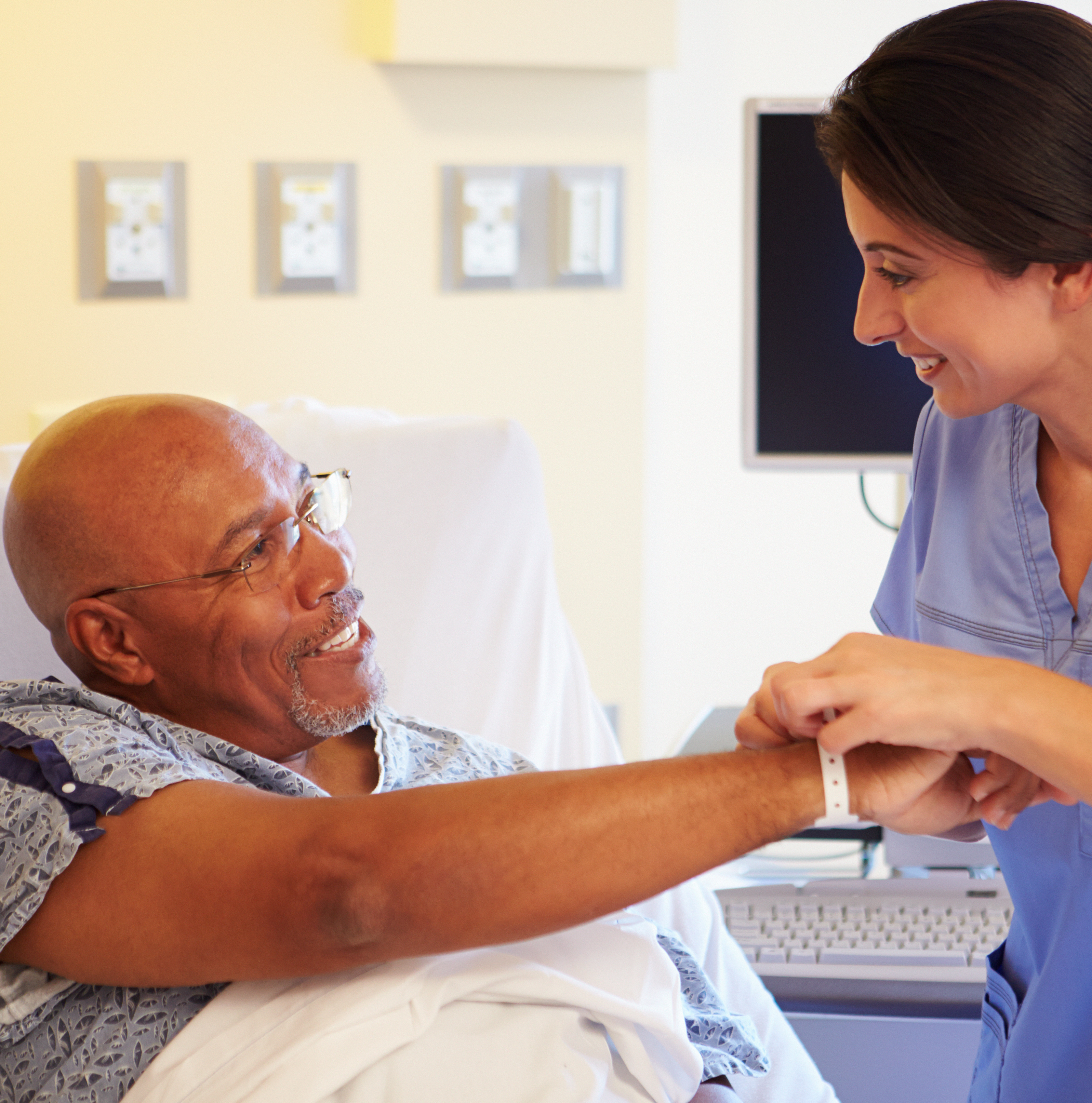 MULTICARD HEALTHCARE
, a division of Multicard, is a national technology and service supplier to the healthcare industry based out of southern California with offices in Arizona, Colorado, Kansas, and New Mexico. We bring an array of products and solutions that revolve around patient identification and patient safety.
Our staff has over 30 years of experience in the healthcare market. In 2014, Multicard acquired Chimera Group, a strong Patient ID-based solutions provider in San Diego. Many of our past projects were barcode based, but as the healthcare industry continues to evolve, we continue to change with it and help move the industry forward with new technologies and proven solutions.
Mulitcard Healthcare also offers a vast array of healthcare identification supplies such as labels, ribbons, and wristbands. We are proud to offer American-made, competitively priced supplies to all of our customers.
WHY THE 'CARD' IN MULTICARD? Remember the old 'Blue Card' embossers every hospital used to have? A patient ID card was embossed with patient name, account number, and other information. That card - the most popular color was blue - was then used with imprinters to record medical transactions on a paper form. Watch old episodes of 'ER' and you will see one of the embossers we used to support sitting at the front desk. Our staff grew up selling, installing, and supporting these solutions in the 80s and 90s, continuing into the mid-2000s. Back then, we would provide the embosser, the imprinters, and supplies like ink rollers & cards. We even provided the wall-mount patient card racks some of you may be familiar with.
01
PATIENT SAFETY. From the registration desk to the bedside, from the lab to the pharmacy, from L&D to a clinic, our Patient ID solutions help your staff positively identify patients and provide the proper services.
02
REVENUE CYCLE. Duplicate or inaccurate medical records can occur as the result of common names, identity sharing or theft, or data entry errors. Improve your revenue cycle with our leading Patient ID solutions.
03
QUALITY. Our healthcare-specific wristbands & labels are the highest quality products available. We use only the best grades of paper, clear coats, and adhesives. Request a sample and compare to your current supplies.
04
PRINTER INTEGRATION. Our printer solutions are Cerner certified, EPIC tested, and Meditech approved. We take your data and turn it into virtually any type of barcode or design to work with all of your healthcare applications.
05
COST SAVINGS. Think you are paying too much for your patient ID supplies? You probably are! Ask our experts to cross-match your current media with our products. We'll produce a free ROI report to show you your cost savings.
06
PROFESSIONAL SERVICES. Our post-sales support includes on-site installation & training, deployment services, and ongoing hardware maintenance. We value our customer relationships and support what we sell.